Do you love your website? If yes, then why would you want to attract fewer people to your website?
If you are the one whose website is part of their soul and heart, you will have a good time reading through this. Here we answer some of your questions: "How can a website get bees and not bugs?"
Here are the 7 Reasons Why you Should Update your Website :
"For how long these bees would remain attracted to your website, and what will be the glueing contents?" "What do you need to do in this case?" and many such queries. By bees, we mean the amount of audience on which the website depends.
So, let us now discuss the symptoms (/reasons) of a website that indicates that 'its high time you should update it':-
Visual appearance –
Is it that your website is losing the present appealing power it needs? Is it showing the products and services correctly? While answering this, we must say-

a. Up-to-date content needs to be coming at the top of the website.

b. The photographs, the color tone, the logo, the side charts, etc., need to match the business type.

c. The content and the infographics must be easy to study.

d. Content and website design (i.e. the website interface) should match the current trends, which change almost every single hour.

e. Sound on load option: You must not want a sudden soundtrack to hit your brain and crack it. So a choice must be given which will give an alternative to the user to on-and-off the sound when required.

f. Animation and graphics should be properly aligned with the maturity of the site.

For example, a business website can have pop-up icons of an associate or coordinator pop-up icons. On the other hand, a kid's site would require a Donald Duck character to talk back with them.


Social media accessibility –

The links to the website must also give a proper and attractive pictorial representation while being shared on popular social media sites like Instagram, Twitter, Facebook, Whatsapp, etc.

Call-to-actions availability –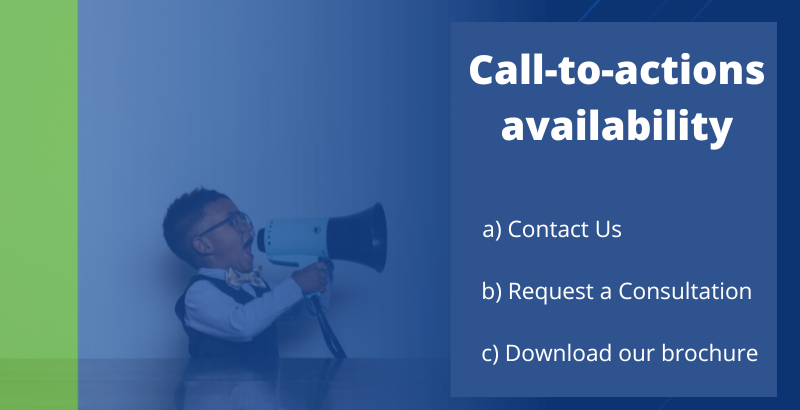 A website must include options that will help in getting closer to the customer, like:
a) "Contact Us"
b) "Request a Consultation"
c) "Download our brochure"
d) A website should also find a way in this way for feedback from the customers, which can also be used as an option to input items at the next up-gradation time.


Whether your website takes longer than a second to reload every time new content is added?

It is a matter of a fraction of a second that you can hold the website visitor's attention.
Thus, if it takes longer than two seconds, then the visitor may no longer stick to the same page and visit some other.

Mobile-friendliness of the website
With a limited amount of time and need for a leisure kind of feeling, we tend to opt for mobile much more than computer or laptop screens.
Thus, the website should be prepared in such a way that it goes well in all kinds of screen sizes.


Marketing approaches

"Inform, Attract, Cling to your audience" is the key mantra for marketing of any branch, so it is followed in the case of a website also.


Inform your audience about the new launch of products and services, the addition of new content, and the updated version, which will, in turn, help in turning "their" businesses to a great extent.


Follow the principle of sending SMS, emails, social media marketing, or digital marketing with your website.


Follow SEO (Search Engine Optimisation) and optimize it properly with fresh and new content and design, which has the ability to attract audiences with something different from the traditional ones or even the ones done by the competitors.


Security and safety of personal data

Mostly, a user's financial information gets digitized and stored at the website servers, which leads.

For instance, in the case of getting subscriptions to news blogs or websites, bank details and other information are required while making the payment.

Thus, for every website, password encryption, file security option, access permission, security audit on a regular basis, and such things are essential.


To update a website, these things need to be done, which are as follows:-


Understand the old algorithm on which the current website design is running – For example, the last interface, the banner heads, the fonts, the use of columns and rows, how much accessibility is available, and all such criteria.
This is mainly required to understand which areas need more concern and up-gradation.


What kind of data or content is getting more clicks or having a high bounce-back rate? – This is the food of the website on which it runs.

Without this, how much up-gradation is done, no great help would happen. So this needs immediate action if required.

Can have a look at the competitor's website, which according to you, is working good in the markets –

Though there's no need to implement the same design patterns of templates for your own website, what you can do is understand the GA (Google Analytics) and click worthiness of that website and afterward look for new ideas based on the user pattern.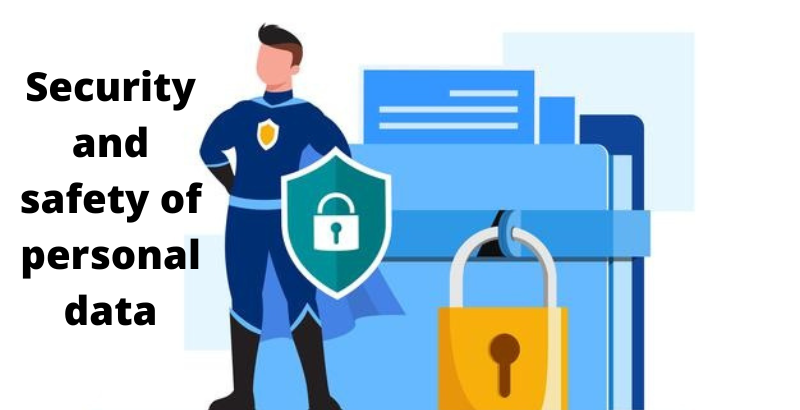 Make it trendy and user-friendly – Every day with a new trend, coming in the social scenario, this is the second most important thing after the content, and to check again and again whether the update is bringing new changes according to the present trend or not.

Implementing the changes and testing repeatedly – Testing should be done to see whether the website is getting slower or performing well with every load, like Google's Mobile Friendliness Test and many more.

Now, Do you think an employee would provide support for this much time(24*365)? We don't think so. So here comes the importance of a website that does the above-mentioned work for a never-ending process. And thus, it requires an update from time to time.

In this respect, SNWN Tech Solutions provide a very thorough place to manage their services and fulfill all kinds of need with the proper IT management software.

Moreover, it is also a one-stop solution for all types of needs of a business.

It provides security, quality, and a wide-open network across the globe along with features such as affordability, reliability, and high paced.

Also Read: How To Install VPN using Remote and Routing Access (RRAS)
Also Read: Top 5 Benefits of Google Workspace for Your Online Business