Cloud computing is a democracy. Cloud computing is changing the way we run our businesses online.
These platforms opened various doors of opportunities that help small businesses to gain exposure globally. It has impacted businesses by improving accessibility and flexibility.
Before we go any further, let us understand what cloud computing means for a business.
Cloud computing refers to a collection of IT solutions including servers, storage, databases, networking, software, analytics, artificial intelligence, etc. offered over the internet (cloud) for the effective functioning of your business.
Moreover, business owners can reduce costs by using cloud platforms and choose services based on their own needs by using pay-per-use models. It has also helped in reducing maintenance and labor charges.
The rise of cloud platforms has also managed to take care of security concerns, which often is a threat for online business owners.
A peak in the past: A cloud overview
If you are wondering cloud platform is a new concept in the tech industry, you thought wrong! Since 2006, AWS has been one of the pioneers in the cloud computing industry.
For fifteen years, the cloud-computing industry has been dominated by some big names in the software of tech industry such as Microsoft's Azure, etc.
Although Amazon Web Services or AWS has been a leading brand name in this sector, Microsoft's Azure has managed to captivate a growth of 49% annually.
In the concurrent scenario, both of these vendors have created great competition in the market.
Depending on different sectors, both of these cloud platforms have created a huge competition which might lead most novices to an immediate question:
which one is the best for my business? Well, this article brings a clear contrast between these platforms and helps you to make the right decision for your business!
What are Amazon Web Services?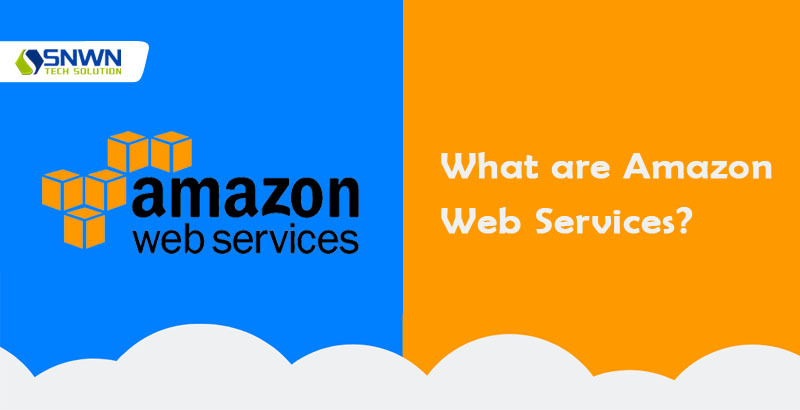 Amazon Web Services or AWS is a cloud computing platform that provides its users with a variety of cloud services including computing, storage, and delivery.
Platform as a service (PaaS), infrastructure as a service (IaaS), and software as a service (SaaS) are all offered by Amazon and help businesses build applications more efficiently.
What are its features of Amazon Web Services?
Amazon Web Services offer near about 18,000+ services, among them, some of the most prominent features are as follows:
Computing services.
Storage options.
Cloud-native app integration.
Analytics and machine learning services.
Resources for productivity.
Developer and management resources.
Pros
The main pros of the AWS cloud platform reside in its status as the first service provider globally.
This helped them to gain wide exposure, but it also led to the introduction of several cloud services that were considered groundbreaking. Here are some of the main pros of the AWS cloud platform:
Unlike other cloud service providers, AWS is a unique platform that is compatible with almost every operating system, including macOS.
A wide array of cloud solutions.
Exceptional availability and maturity.
AWS is capable of supporting numerous end-users and a variety of resource tools.
Cons
Unlike other cloud services, AWS is a comparatively expensive platform.
AWS charges additional costs for important services.
Customers are also charged for customer support.
Although the setup is easy, the interface is complicated and requires in-depth technical knowledge.
What is Microsoft's Azure?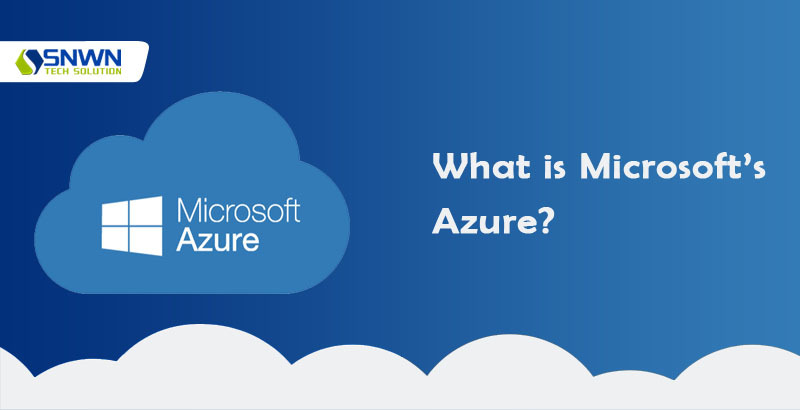 Within four years of Amazon's big entry into the cloud-computing industry, Azure managed to find a strong foot in the market and emerged as a strong competitor.
Microsoft's Azure is a cloud computing platform, similar to AWS, which offers storage, development, and database solutions as Platform as a service (PaaS), infrastructure as a service (IaaS), and software as a service (SaaS).
Azure incorporates various services offered by cloud computing and helps businesses to successfully run and maintain applications.
What are the features of Microsoft's Azure?
Leveraging Microsoft's exceptional software and business strategies, Azure came up with easy-to-use, quick solutions that include:
Could-native development platform.
Incorporates blockchain technologies.
Analytical prediction.
Extensive IoT integration.
DevOps solutions included.
Pros
Microsoft's Azure is one of the best providers of IaaS. Owing to this, it has garnered strengths that make this platform stand out:
Instinctive design inspired from Microsoft family of software.
Lucrative discounts for service contracts for Microsoft cloud computing users.
In-built application resources that can handle multiple languages such as Java, Python, .NET, PHP, etc.
Unlike other platforms, Azure has affordable price listings.
Increased repetition to reduce downtime.
Cons

Inefficient data management.
Issues with network management are common.
It has a complicated interface, making it difficult for people to learn.
The design of the platform might seem a bit unprofessional.
Lacks smooth and effective technical support.
Azure vs AWS: Who takes the prize?
Cloud platforms are not without weaknesses. Similarly, the business has different needs and hence, requires tailor-made cloud-computing solutions.
However, online businesses seek flexibility, scalability, and affordable features. Based on it, we can conclude that Microsoft's Azure is surely here for the win.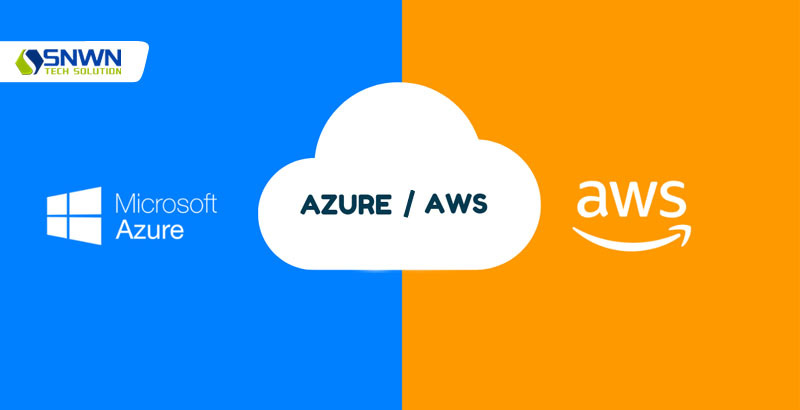 Small businesses require guidance to thrive in the online business industry. With correct resources, Azure also offers effective guidance to its users.
Apart from that, if you are already using Microsoft software, you are already eligible for service contract discounts, making it a better deal compared to Amazon Web Services.
While both of these are competent to achieve the required business goals, Azure is guaranteed to provide the same only faster and cheaper, making it the current leading platform for cloud computing solutions.
However, it is crucial to keep in mind that it is not a whole comparison and in some cases, AWS might be a better option for your business.
For example, Azure has achieved milestones and contributed to providing exceptional solutions for cloud computing, on the contrary, it offers better and more resource and development tools as well as innovative solutions compared to Microsoft's Azure.
Hence, the clear winner should depend on how the platform affects your workflow, budget, and what it has to offer. Having a thorough understanding of your options will only help you make the right decision for flourishing your business online.
This are all about Amazon Web Services vs Microsoft Azure: What is the best cloud platform for your business…!!!
Also READ : What is cPanel Server Management?