With the rise of technology over the years, businesses both large and small scale have understood the importance of web hosting.
With advancing marketing trends, businesses are not limited to just staying ahead in the game.
With more businesses shifting to an online platform, web hosting has made all the difference and has led to the success of many small and large-scale businesses.
Similarly, cPanel Server Management has made web hosting solutions easy and convenient for all types of businesses. Before we dive in further, let us have a basic understanding of what the subject entails.


What is cPanel hosting?


Cpanel is a Linux-based control panel that is mainly used for website hosting. It allows you to easily access all services in a single location without any issues.

Concurrently, Cpanel has gained wide recognition from web developers due to its easy-to-use interface.

Moreover, Cpanel's encapsulated approach towards providing hosting services in a single place and impeccable customer support has made it a very sought-after option among small and big scale businesses.


In simpler words, Cpanel is a Linux-supported control panel for web hosting solutions. It mainly runs through a graphic user interface or GUI that is backed up by automation tools.

The main aim of cPanel is to eliminate the complex process that is involved in website hosting.


cPanel offers a triple-layered structure that helps resellers, website owners, resellers, etc to gain authority over the different aspects of their website through a web browser.

In addition, cPanel guarantees convenience. It allows a host to easily access the panel.

The host or the administrator usually accesses the cPanel dashboard through a direct link. You can find the link in your primary welcome mail that you receive after registering on cPanel.


After this, you have to set up a username and password for your account to enable the functionality of your dashboard.


Usually, you receive the username and the password from your service provider via email. These mails are confidential and stays between the host and the user.

What are the benefits of Cpanel hosting?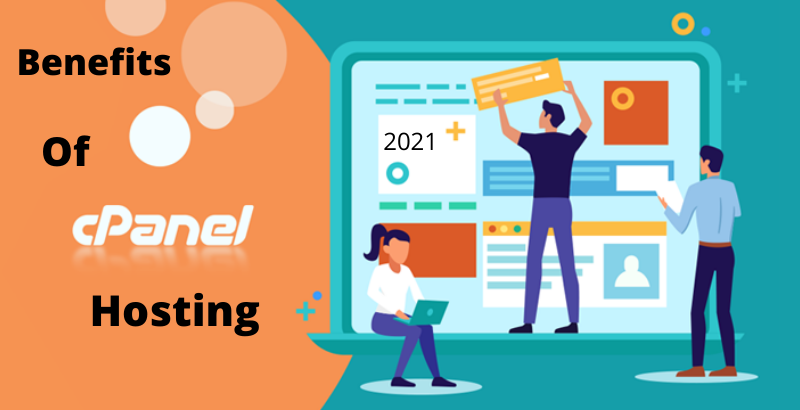 Now with a clear understanding of what Cpanel hosting means for your business, let us discuss some of the amazing benefits of implementing cPanel and cPanel server management into your business:
Users with cPanel hosting reap many privileges, including management options for PGP keys, crontab tasks, FTP accounts, emails, and mailing lists.



Easy installation is one of the many other benefits offered by cPanel. It also makes it easy for administrators to run the scripts to easily configure the system into a device.



Cpanel management also manages other software packages and allowing them to run frequent upgrades as required to Apache, MySQL, Exim, FTP, PHP, etc. Hence, it influences other software packages to upgrade to make it easily compatible with cPanel and its functions.



cPanel offers an interface that is made for everyone to use. Excluding complex processes, it offers user-friendly service options that people can handle with basic knowledge about it.



cPanel can easily integrate with other applications. With fewer complexities, some applications like CloudLinux, WHMCS, R1Soft, and SpamAssassin can be easily integrated into the control panel without hassle.



cPanel management is a seamless feature in cPanel hosting solutions. With large portions of Cpanel scripts written, this helps to approve both administrators and the updating operations.
Moreover, it has also become very easy to modify or add more modules of PHP and Apache.



cPanel offers a plethora of benefits including technical support. This is one of the only hosting solutions that offer 24×7 customer support to help you to use the most of this platform for your website or business.

Besides, it also offers budget-friendly options along with problem-solving services that are mostly absent in other options available out there nowadays.



In addition, cPanel also lets users carry out server log analysis with recovery features.



But, that's not all. cPanel hosting operations also guarantee all-around data security, frequent updates, providing stability to ensure successful hosting attempts.




What is cPanel server management?
In relevance to cPanel hosting, managing the cPanel server for better performance is referred to as cPanel server management. Management procedures usually use WHM or WebHost Manager.

Wondering what that is? Well, a Web Host Manager refers to the set of web-based tools for hosting or managing accounts on the server.


Used by both classes of resellers, administrators, and end-user website owners, it offers additional benefits other than providing exclusive permission through root administrators.


Besides, the web host manager also allows its users to use its services along with reselling approvals and privileges.


Web host manager makes Cpanel server management much easier. How? Well, the WHM helps the server administrator to check and maintain the functions.
It also helps the administrator to upgrade and recompile Apache and PHP, install Perl modules.

In addition, the WHM also contributes by offering features that help users to upgrade RPMs that are present on the cPanel server.

Cpanel server management also includes IP management and the modification of root passwords that is mostly run through the Web Host manager.
Cpanel is a diverse panel that lets you work on any exclusive or even shared hosting servers as well. The servers are usually Centos 6.7 or CloudLinux paired with any caching system.

In addition, cPanel server management includes basic server management at all tiers in addition to management features for VPS and other Dedicated cPanel servers with limitless support requests.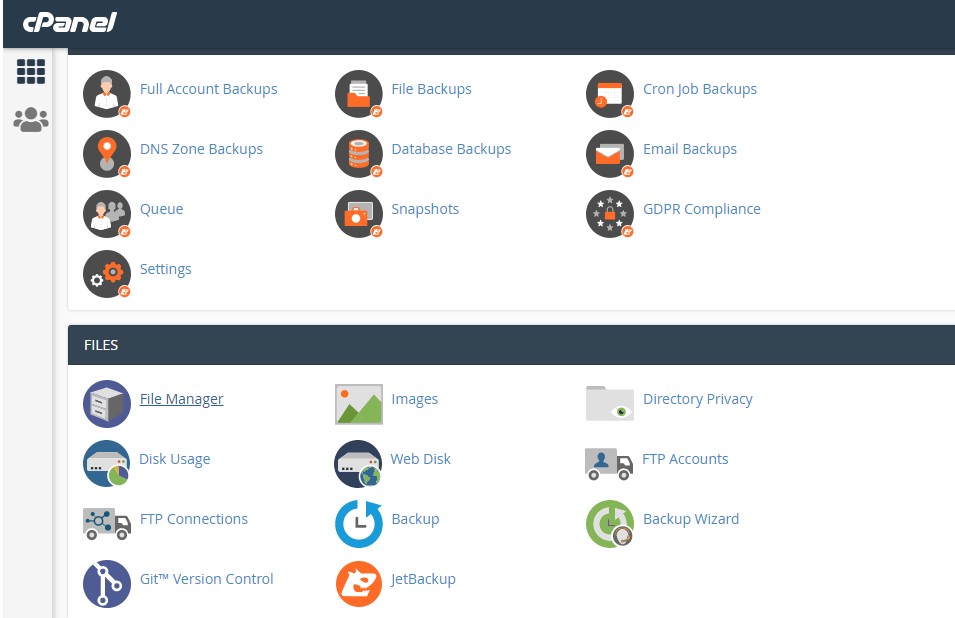 Conclusion
Cloud Hosting is a great opportunity to grow your business, especially on the e-commerce platform. Similarly, Cpanel takes your hosting to another level.
However, that alone isn't enough. Choosing the right platform or hosting service provider is the key.
How will you know? Well, your ideal web hosting service provider will offer integrated Cpanel server management along with 24X7 customer support.
Choosing a service provider who provides flawless after-service support is a must.
However, Cpanel service management is usually user-friendly and offers a lot of opportunities to end-user website owners, administrators, and resellers.
Moreover, they should also offer affordable packages that are tailor-made for your business or website.