What is Disaster Recovery?
Disaster Recovery is the process of recovering vital technological infrastructure and system of an organization following a natural or human-induced disaster and thereby resuming its operations to normality as fast and effectively as possible.
A disaster can be anything, from a cyber-attack to equipment failure or natural disruptions that can threaten a company's business and its theatre of operations. Thus, the goal of DR is to enable an organization to operate normally in case of a disaster and have a quick recovery to mitigate its losses as much as possible.
The process involves planning and execution of the plan by testing it and a physical site for restoring operations.

Importance of DR
In today's world of high availability dependent business, downtime tolerance is very low. That is why a disaster is the last thing a business needs to experience. Studies show that most of the organizations go out-of-business after they experience a disaster that it could not recover from. This is precisely why Disaster Recovery has become so very important nowadays. DR can help organizations do exactly what the name suggests: "recovery from disastrous events."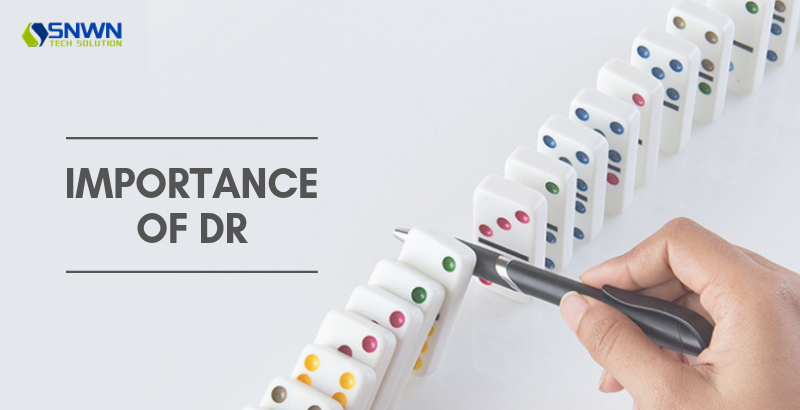 Recovery Point Objective (RPO) and Recovery Time Objective (RTO) are the two most important parameters in a disaster recovery plan and downtime. The objectives guide organizations to chose an effective DR plan and strategize on that.
Recovery Point Objective or RPO is the maximum age of files the organization must recover in case of a disaster from its backup to restore normal operations. Simply put, it determines the minimum frequency of backups required. For example, if a company has an RPO of 4 hours then, it should back up its data every 4 hours.
Recovery Time Objective or RTO, on the other hand, gives the maximum amount of time that can lapse following a disaster that the organization can bear with in order to restore its files and resume operations. In other words, it is the maximum downtime an organization can tolerate. For example, an RTO of 2 hours means that in case of a disaster or system failure the company can stay down for 2 hours and not more than that.

DR planning and strategy
Generally, a DR plan provides a well-thought-out approach for responding to unforeseen events that tend to threaten a company's IT infrastructure, including hardware, software, network, and connectivity. Thus, the plan should provide a systematic recovery strategy for resuming normal operations as soon as possible. A risk assessment is done to identify the potential threats to the IT Infrastructure; a detailed DR plan outlines the process of recovery of the most important and sensitive elements of the company.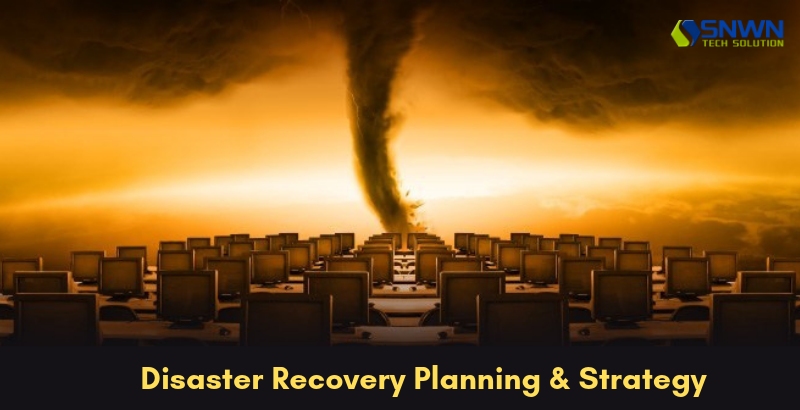 Some of the key components a DR plan must incorporate are:
A policy statement, plan overview and main goals of the plan.
Key personnel and DR team contact information.
Description of emergency response actions.
A diagram of the entire system network and recovery site.
Directions for how to reach the recovery site.
A list of software and systems that required for the recovery.
Sample templates for a variety of technology recoveries.
Tips for dealing with the media.
The proposed action plan to deal with financial and legal issues.
Ready-to-use forms to help complete the plan.

Disaster Recovery as a Service (DRaaS)
There are various IT support service providers available in the market that specializes in disaster recovery and as such offers Disaster Recovery as a Service or DRaaS. It is basically, a cloud-based method of recovery.
DRaaS generally uses cloud resources to protect applications and data from the disruption caused by a disaster: natural or fabricated. It offers full replication and backup of all cloud data and applications while serving as a secondary infrastructure. Simply put, it acts as a new platform or system wherefrom the organization can carry out its business operations while the original system (the system of the organization itself) undergoes repair.


Advantages & disadvantages
The biggest advantage of DRaaS is its reduced downtime, i.e. time to return the application to production. It is especially useful for small to medium businesses where the execution of an effective DR plan is unlikely due to lack of expertise.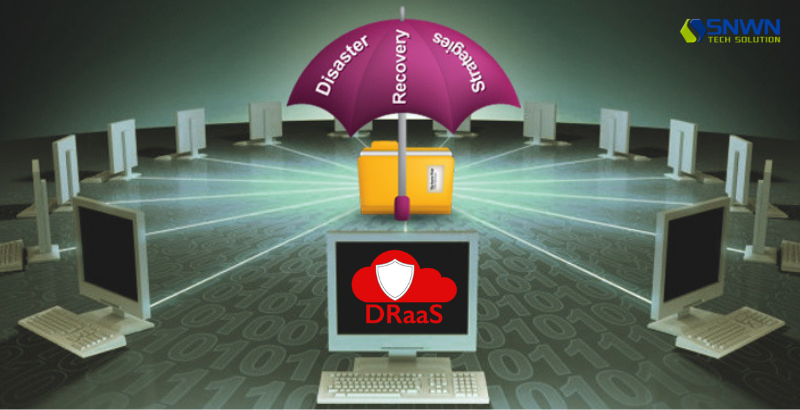 However, its biggest disadvantage lies in the fact that the organization is totally dependent on the service providers for implementing the plan effectively to meet the company's RPO and RTO conditions. Also, possible performance issues and migration issues are also associated with it.


How to pick a DRaaS provider
There are various DRaaS providers available in the market. Some of them are Acronis, Axcient, Bluelock, EVault, Infrascale, Net3 Technology, Peak 10, Quorum, etc. Choosing a provider suiting your needs can be a very tough job sometimes. For that, some questions need to be considered. These are as follows:


In case of a natural disaster such as a hurricane, what percentage of customers can the service provider support?
How does the provider manage, track and update the DR resources?
What are the rules for declaring a disaster?
How will users access internal applications?
How does the service provider ensure administrators and users receive access to servers/applications?
How much help can be expected from the service provider in a DR event?
What professional services, skills are available from the service provider to facilitate disaster recovery?
What are the DRaaS provider's testing processes?
What are the costs associated with the various disaster recovery options

To Conclude :
Thus, we have discussed what disaster recovery means, its importance and the IT support providers available in the market and how to choose them wisely. I hope this helps you in this regard and grow your business.