With the advent of Google, we have experienced a whole new change in the world of networking. Similarly, if you are an entrepreneur looking to jumpstart your business online, you are probably looking for Google resources to back you up.
While there are a lot of resource toolkits that you can choose from, picking the right option may be a very important step for business growth.
Looking for affordable, quality resources? Well, Google Workspace is your holy grail, and we are here to help you to get the hang of it! This article brings you a vivid insight into everything you need to know about Google Workspace.
What is Google Workspace?
Powered By Google, it is a productivity resource kit that brings the best tools from Google including Calendar, Docs, Slides, Drive, Gmail, Forms, Currents, etc.
under a single dashboard. While you may find a certain resemblance with its predecessor, G Suite, it surely is an upgrade and brings more opportunities for businesses online.
How much does Google Workspace cost?


You may find a lot of Google services for free. However, when you are considering taking your business to the next step, Google Workspace is there to help, but with a price. Depending on your business requirements, there are some packages that you can choose.
Google primarily offers four packages that have different features depending on your business requirements. The basic or the Business Starter package is available only for $1.64.
The most popular Business Standard package is priced at $8.80. You can also pick an upgrade or the Business Plus plan, which is available for $16.51. For entrepreneurs, you can contact sales and decide on the Enterprise package and get the price quote.
Whatever you decide to choose, Google Workspace offers you the bare minimum. Hence, you can always expect to get a custom and secure business email address, video meetings, cloud storage, and customer support. Although, you can choose to have more advanced features or choose upgraded plans to suit your needs.
Why did Google introduce Workspace?

The work culture dynamic has seen a drastic change over the years. In addition, the rising demand for remote offices has changed the corporate culture entirely.
It has created a space, and Google with its high-end deep integration strategy attempted to create a digital workspace for businesses. With some G Suite features still in action, Google incorporated more features to come up with a handy resource kit to help businesses carry out their operations without a hassle.
The main objective of creating Google Workspace is to encourage a safe corporate space for both remote and in-office employees across various industries. In addition, it aims to bring every branch of a business together, especially while working remotely.
What can you expect from Google Workspace?


If you are planning to purchase a Google Workspace plan, you can surely expect a lot of features. Unlike the traditional user experience, it includes a lot of advanced features which suit almost every enterprise in any industry.
Google Workspace looks forward to deep integration that brings all the aspects of a business together. Hence, you can find all the options such as video calling, messenger, etc. all in one place to promote collaboration and encourage a better customer experience.
Besides, the link preview option is another blessing that has helped enterprises immensely. Instead of handling hundreds of tabs on your browser, you can simply hover your mouse on a link on an Excel sheet, or Google Docs and preview it without clicking on it.
Top 5 benefits of Google Workspace for online business!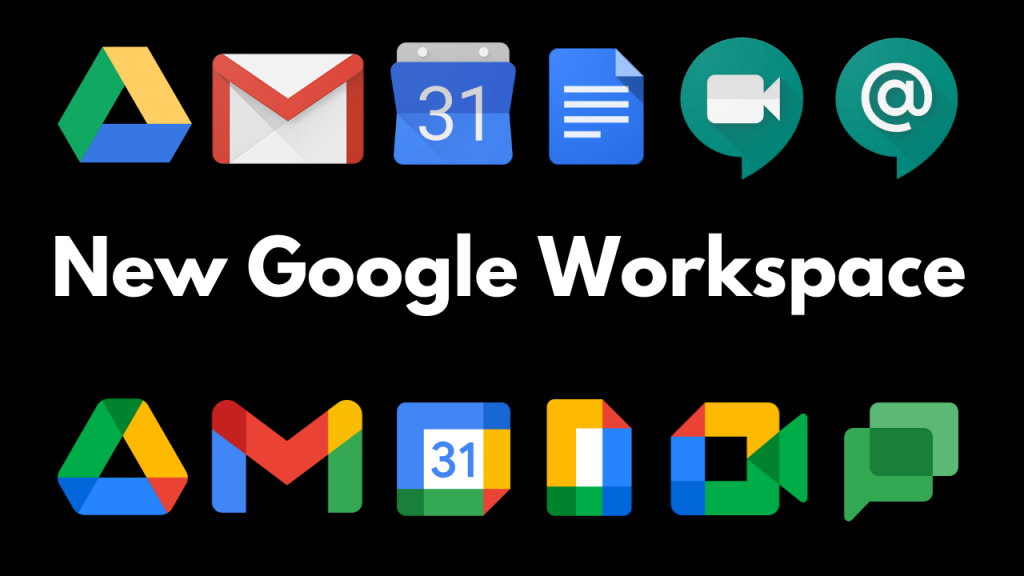 Google Workspace is your best bet to have the best resources to grow your business online. With ever-changing business dynamics, Google Workspace provides a dedicated resource toolkit that addresses problems and provides relevant solutions to keep businesses ahead of the competition. But that's not all!
When you choose to work with Google Workspace, you can expect a lot more! Here are some of the major benefits of Google Workspace and how it can help online businesses.
Email support


Gmail has been at the top of the list for years. Why not? Its world-class spam protection and advanced features have always been a favorite among various businesses or enterprises. With a Google Workspace subscription, you can have more Gmail features along with smart replies and a custom email domain.
Apart from that, Google Workspace also offers labels, which is a fantastic feature to organize your communications. Unlike traditional emails, you can add labels that give a professional approach and flexibility.
Compact and Connected

Instead of looking for Google features separately, integrating Google Workspace into business operations can improve connection and is a compact solution for enterprises everywhere.
Apart from the basic features, you can get features like Gmail, Google meets, chat, calendar, drive, keep, etc under a single umbrella that is easy to access and contains advanced features. This surely transforms the entire Google experience and gives a much more corporate approach.

Easy Collaboration

Google Workspace ingeniously integrates productivity tools into one. This encapsulated solution increases flexibility since enterprises can use this feature to shift from one option to another without any hassle. This has made working as a team remotely easier than ever.
Easy Availability

Google Workspace applications are web-based, hence they are easily available and compatible with any device and web browser.
It spares users from downloading bulk programs to support these applications. Besides, these applications are readily available on major platforms including iOS and Android.
 Conclusion


Google Workspace is the right step towards a successful business. Well, we are not saying it! The advanced features and support are a step ahead and are a better option to predict the upcoming changes in the business.
However, if you're new to this, you should contact the sales department or opt for a consultation before choosing a plan. Taking the right decision right from the start results in a strong business infrastructure.
What are you waiting for? Get your online business going today with Google today!