CloudLinux OS has various benefits over other operating systems that are engaged in shared hosting. It has various compatibility, efficiency, reliability, stability and security features to it. However, let us first understand what CloudLinux operating system is, and how it affects web hosting.
What is CloudLinux?
CloudLinux is an operating system primarily designed, for shared hosting providers. It is a modified kernel, based on an OpenVZ kernel, which is easily interchangeable with the current CentOS kernel with few steps. It separates all tenants using shared server resources into the distinct lightweight virtualized environment (LVE) to improve or limit the server resources of each tenant; thereby improves the security, stability, and density of each tenant.
Challenges faced while working in a shared hosting environment and how CloudLinux handle them
Working in a shared hosting environment can be challenging, as there are hundreds to thousands of websites that are hosted, and as such, server administrator has limited control over the resources used by each of these websites. Most you need to keep the resources intact thus not allow abusing the server resources. It is quite difficult to limit CPU, RAM, and other resources to each website. There are situations when one of the websites seems to be grabbing most of the server resources (sudden spike in the resource usage), which may be due to heavy traffic or poorly written scripts and more potentially, DDOS attack on the server. These situations are the most challenging to server admins to cope on a daily basis and can lead to downtime for rest of the websites on the server or it can even make the server unresponsive.
Launched in 2010, CloudLinux can be quite useful in order to achieve a high stability on the shared server environments. CloudLinux provides LVE (Lightweight virtualized environment) along with CAGEFS that condense a website in the virtual isolated environment. Using this technology, the resources can then be limited, monitored, managed via a graphical user interface tool LVE manager.
Features and benefits of the OS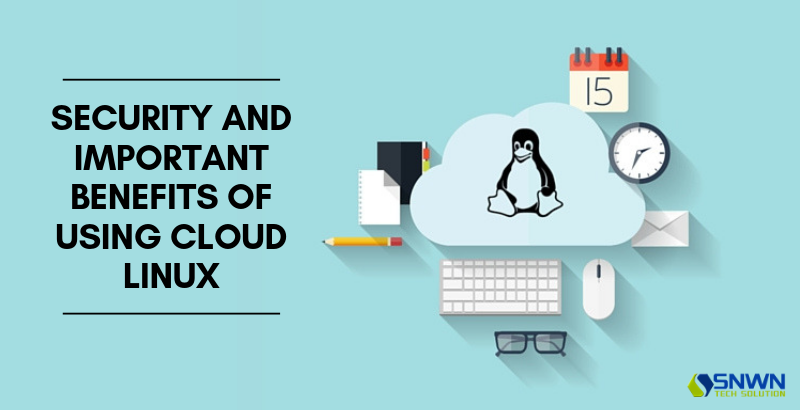 CloudLinux copes with the above-mentioned situations in the following ways:
Helps secure the server from slowing down due to the activities of one or more clients.
Separates the users on the shared hosting environment from one another to limit security breaches.
Limits the spread of malware and virus within any client's website.

Additionally, it has there are several other benefits, which include:
Stability features: The understanding of private virtual space is one of the most important reasons/benefit and feature of the CloudLinux OS. In the private virtual space, your own space protects your website against the actions of other hosted servers trying to slow or crash your server. With this stability feature, your website will deliver fewer error messages to people accessing your page, thereby creating a higher volume of traffic.
Security features: CloudLinux also releases new security patches from time-to-time to keep client's website protected. The lightweight virtualized environment (LVE) helps to prevent malware and hackers from accessing vulnerable files from your website or getting your information from other users on the server. In other words, CloudLinux helps to create bubbles, which protect your hosting account by neither letting hackers access your data nor letting your data from leaking out.
Customer isolation: CloudLinux' lightweight virtualization environment protects individual accounts from malicious attacks; it protects the server from being affected when one account goes down, unlike other servers that get dragged down as one account goes. This is achieved by controlling the amount of RAM and CPU that can be utilized within any server while running an operation.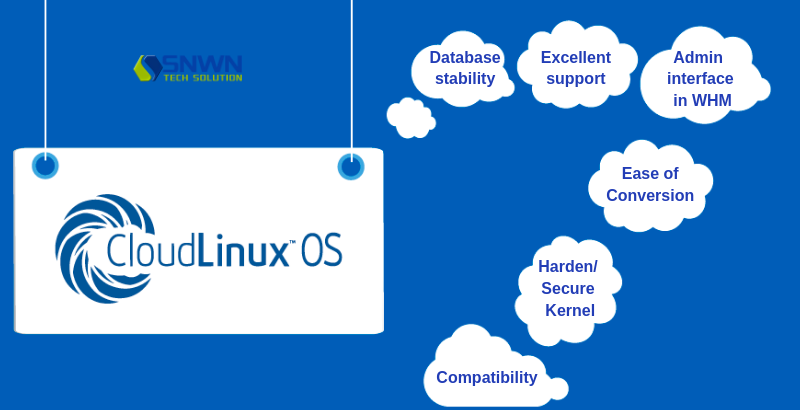 Ease of conversion: It is equally important and easy to convert from other operating systems to CloudLinux OS. Converting from RHEL or CentOS does not take much time to complete. Besides you can buy your license from any ordering platform and get started to enjoy great security updates and patches.
Excellent support: The customer service support for CloudLinux is very pleasant. They can easily support you to get through usage, configuration, and installation problems as well as resolving bug fixes and run diagnosis to understand the problem with your website.
Harden/Secure Kernel: The secure kernel prevents malicious users from attacking other user's website on the server with symlink protection, trace exploit by restricting the visibility of ProcFS to only what is required.
Database stability: CloudLinux provides MySQL governor. In fact, it is an essential tool to monitor and restrict MySQL usage in a shared hosting environment.This tool gives you a choice to run the operation in multiple modes.
Compatibility: Another key benefit of using CloudLinux OS is compatibility with other interfaces like cPanel.Consequently the high compatibility between these two interfaces enables users to access higher services and lower frustrations. A faster, as well as free hosting experience, gives the clients the ability to manage their website resources.
Admin interface in WHM: The graphical user interface is designed in a simplified format for monitoring, modifying and managing user accounts on CPU, RAM, and I/O usage.
Further CloudLinux has offered organizations an easy, reliable, compatible, affordable, secure and great customer support to host their website successfully. Thus, it is most advisable to utilize these opportunities in other to pick the above-mentioned benefits.